An immersive audio story that guides you around Queenstown, Tasmania.
A smartphone story app
The Singularity is a location-based iPhone app that tells an audio story as you're guided around Queenstown, Tasmania.
Follow the story of Mary, someone who sees and hears what others cannot. Something is wrong in Queenstown and Mary is the only one who can see it. Something that is reaching forward in time to drag you back into its depths.
Stand in the places where the story is set and hear it take place around you.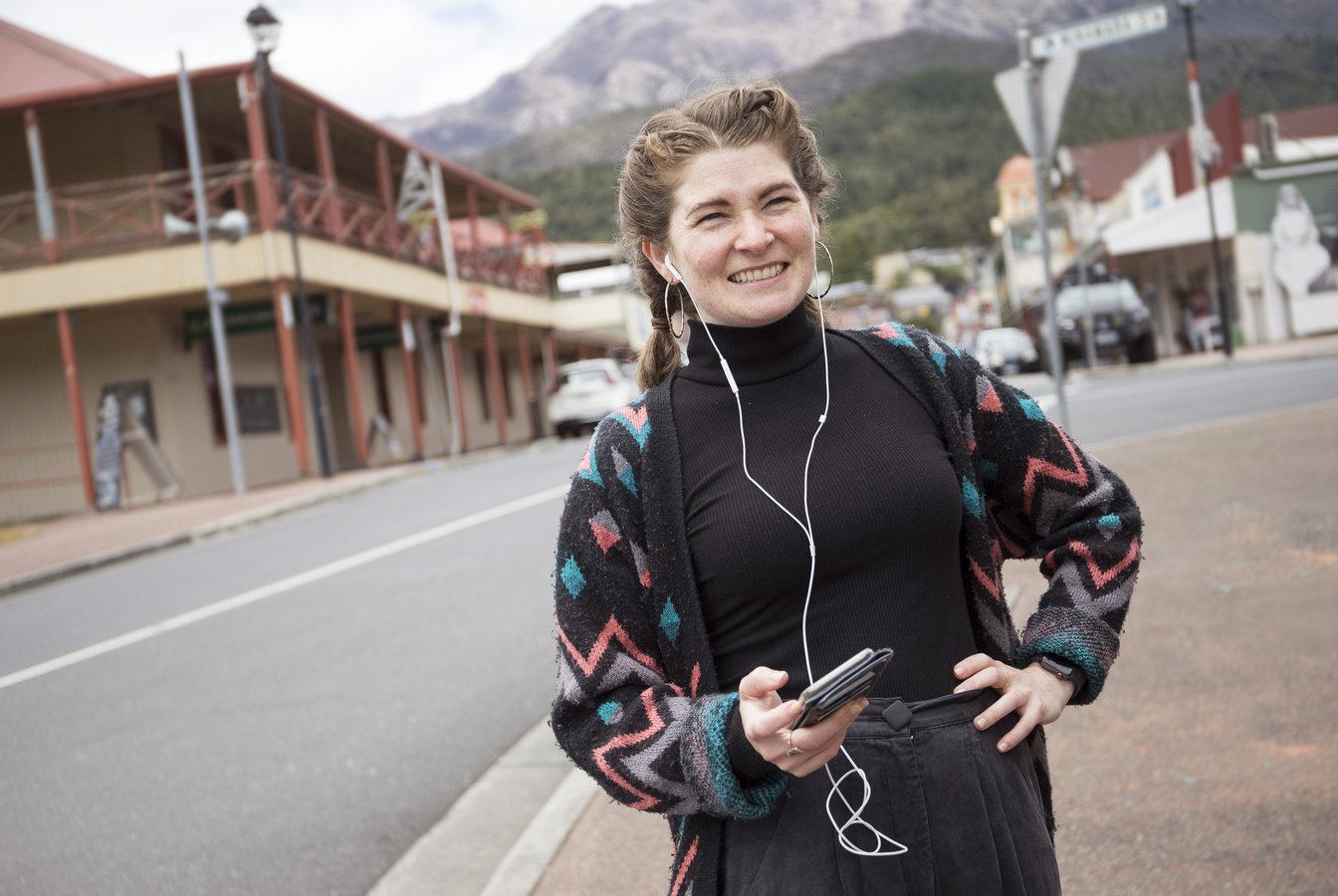 The Singularity is a unique way to witness Queenstown. The story took me on an intriguing journey through the town, incorporating historical and natural landmarks, culminating in an unexpected climax. Well worth the adventure.
Community owned and Tasmanian made
The Singularity iPhone app was created from the ground up by award-winning Tasmanian creatives working in close collaboration with members of the Queenstown community.
Writer – Finegan Kruckemeyer
Producer – Shaun Wilson
Developer – Tim Nugent
Music and sound – Heath Brown
Designer – Kelly Eijdenberg