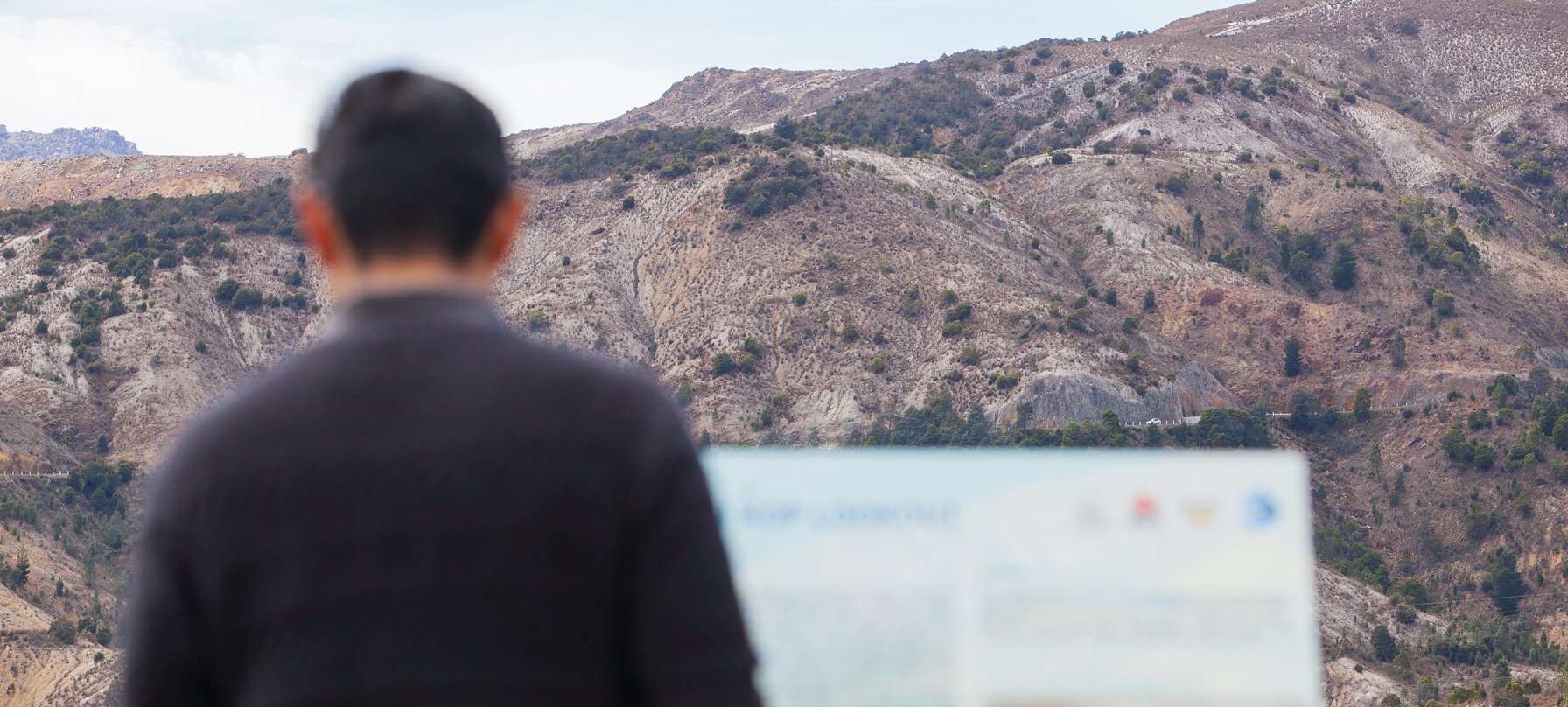 How to start
Download the free iPhone app via the App Store on your phone.
The app will guide you to story locations around the town centre including Spion Kopf lookout.
You'll need headphones, an appetite for walking, appropriate clothing for the weather and about an hour of your time.
Duration: Approximately 1 hr
Walking distance: Approximately 2.5 km
Age rating: The story contains mature themes, recommended 9+
Devices: Compatible with internet-connected iPhone, iPad and iPod touch running iOS 11.0 or later
Accessibility: The Singularity traverses a range of surfaces including footpaths, roads and walking tracks of varying slopes around the centre of Queenstown
App Cost: Free
App size: 267.2 MB
The Singularity has been supported through funding from the Tasmanian Community Fund.